Each company or organization has a group and each group has one or more designated leaders.  Group leaders have special access to reporting features.  They can:
View users in the group
View individual user progress
Export group progress and quiz results
Instructions
1. Login to your training account.
2. On the left, in the top navigation bar, click the "Dashboard" option in the "Training for Jira" menu.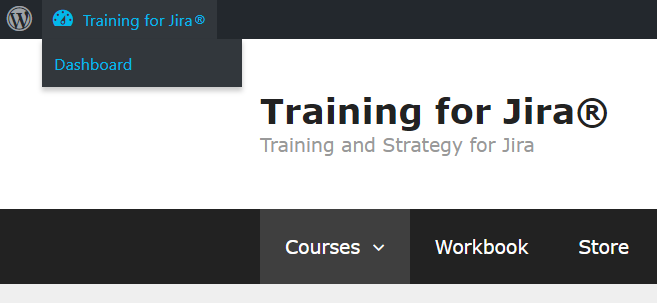 3. The dashboard displays overview statistics, reporting filters, and recent activity.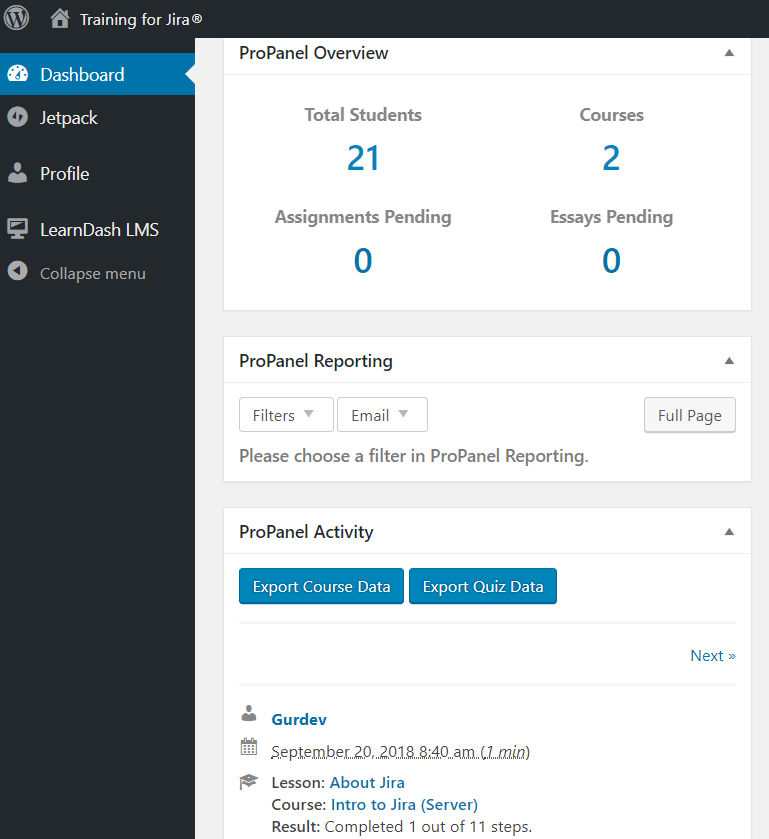 4. On the left sidebar, click the "Group Administration" link, under the "LearnDash LMS" menu to access the reporting features.

Remove Accounts
Need to remove the account of a former employee?
Please complete the Remove Account request form.
Need help?
Please contact us or your organization's training coordinator.