Welcome Atlassian admins and users! Our Jira, Jira Service Desk, and Confluence courses are self-paced and include video lessons, homework, and a quiz to test and reinforce understanding.  There's even a course certificate for your portfolio or resume!

Take an individual course below or buy multiple courses together and get one free!  Read more
Admin Courses
Advanced topics for Jira administrators
Coming Soon!  Jira Strategy Admin Course
This course dives deep into the content in the Jira Strategy Admin Workbook and helps you develop and implement your own strategies. Get notified when this course is available.
User Courses
Application introductions for Jira, Jira Service Desk, and Confluence end users
Other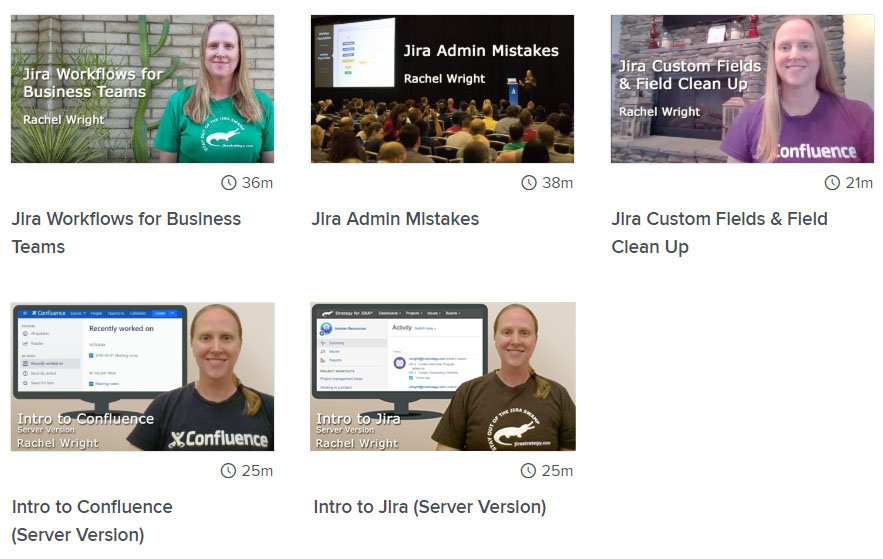 Welcome students!  These quizzes are already embedded in the Training for Jira courses, but you can also take them as part of your Skillshare membership or on their own.  Test your skills or compete with your colleagues!
Don't see what you're looking for? Let us know