Welcome Atlassian admins and users! Our Jira, Jira Service Desk, and Confluence courses are self-paced and include video lessons, homework, and a quiz to test and reinforce understanding. There's even a course certificate for your portfolio or resume!
Rachel Wright's Jira courses are now on LinkedIn! LinkedIn's entire course library is included with your LinkedIn Premium subscription! Not a member yet? Start your 30 day LinkedIn Learning free trial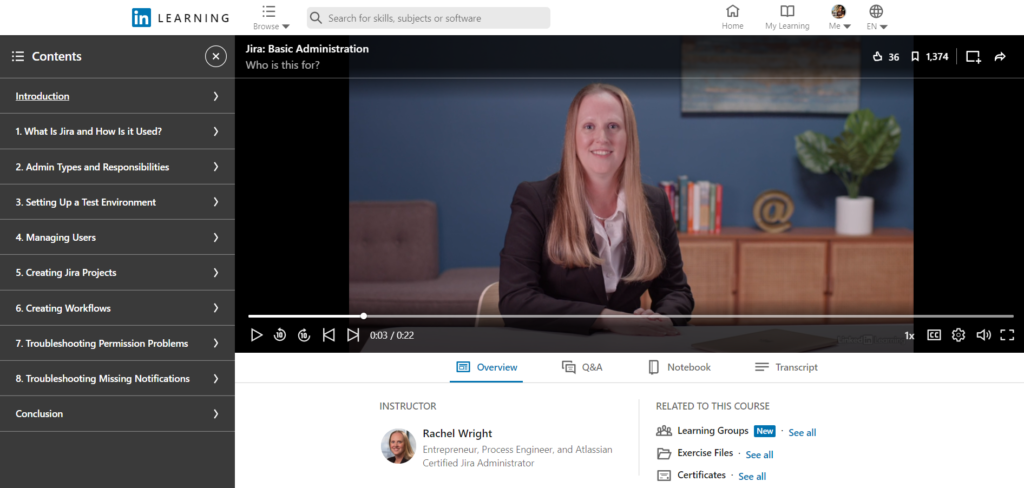 This course includes the top 5 things every Jira admin needs to know like: adding users, creating projects, editing workflows, and troubleshooting common permission and notification problems. Learn how Jira is used, which type you have, the responsibilities of an administrator, how to access the most used admin areas, and how to set up a test environment so you can experiment without impacting production data.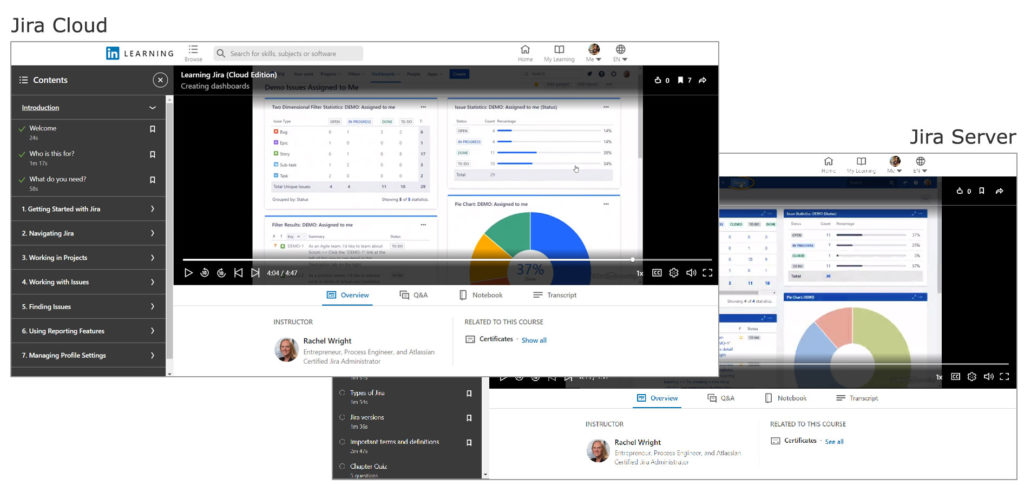 Learning Jira (Cloud Edition)
Learning Jira (Server Edition)
This course teaches you everything you need to get started with Jira.
Learn how to navigate the dashboard, view your project list, and drill down for details. See how to create and edit issues, estimate the time and effort, and search with JQL. Also, generate useful reports by creating filters, dashboards, and boards. Finally, adjust your personal preferences so that Jira works best for you.
Admin Courses
Advanced topics for Jira administrators
Take an individual course below or buy multiple courses together and get one free! Read more
Coming Soon! Jira Strategy Admin Course
This course dives deep into the content in the Jira Strategy Admin Workbook and helps you develop and implement your own strategies. Get notified when this course is available.
User Courses
Application introductions for Jira, Jira Service Desk, and Confluence end users
Other
Don't see what you're looking for? Let us know